Power cuts
Storms, thunder and snow loads accumulated on trees may cause disturbances in the power delivery. Power cuts may also be caused by, for example, a burnt-out fuse or a malfunction in an electric device. We always inform our customers in advance if we need to cut power to an area or property due to network maintenance or repair work.
Service number for power cuts 24/7
Tel. +358 3 4503 333
The service number is open 24 hours a day. Before your call is connected to our service personnel, you will hear a recorded notification of any power outages and the areas they cover that we are already aware of. We also seek to provide an estimate of the duration of the repair work.
Disruptions in district heat and natural gas distribution
District heat and natural gas are reliable and almost completely disturbance-free forms of heating. We notify property owners or managers of all expected interruptions in heat distribution by telephone or email, on our website, or with a public announcement.
Service number for district heat and natural gas disruptions 24/7
Tel. +358 40 7702 087 (Nokia, Hämeenkyrö, Ikaalinen, Parkano, Ylöjärvi)
Tel. +358 2 621 2371 (Ulvila)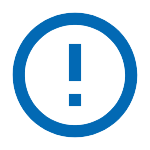 Information about power outages
We inform the public of unexpected and more wide-scale power outages on, for example:
Our website
Facebook
Twitter
Local radio stations